Welcome To Niagara Wheatfield High School
"A Great Place to Live, Work and Learn"


Michael C. Mann - Principal Contact by
Email
Paul W. Galgovich - Assistant Principal Contact by
Email
Jeffrey D. White - Assistant Principal Contact by
Email
"I have learned that success is to be measured not so much by
the problem that one has reached in life as by the obstacles which he
has had to overcome while trying to succeed".
Booker T. Washington
---
As the Principal of the High School it is my charge to prepare our young adults for success in life. Success in life is predicated by having certain skills and having the opportunity to use the skills learned in making decisions. At Niagara Wheatield High School our students learn that there are 4 Pillars or cornerstones to being a successful student:
The 4 Pillars are:


Academic Success - Doing your absolute best in school
Respect - Showing regard for yourself, peers, adults and your country
Responsibility - Knowing what is expected of you and then doing it
Empathy - Understanding one another's feelings and beliefs

---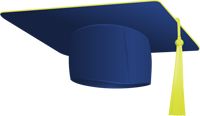 Josten's will be here on Tuesday, November 6th from 10:30 - 1:30 (during lunch periods)
to take orders for caps and gowns.
They will also be here from 4:30 until 6:30 pm taking orders.
If you have any quesstions, please contact Josten's at (716) 688-4077.